Grave 103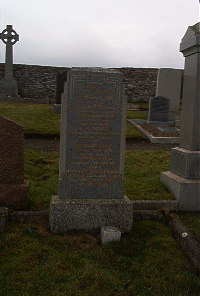 Erected by A G Doull in memory of his wife.
Flora H R Malcolm died at Lybster 29th December 1953 aged 73.
Husband Alexander Doull died 20th January 1963 aged 87.
Cathriona Doull died 15th September 1974 a 3.
Beloved daughter of Maureen and Gordon'
Daughter Margaret Doull (Pearl) died 29th May 1985 aged 76.