Grave 165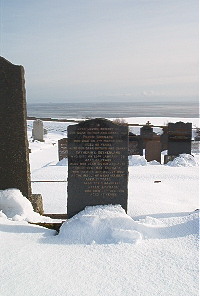 In ever loving memory of our dear father and grand dad.
Peter Cormack died 7th March 1957 aged 90.
Wife Catherine Sutherland died 23rd January 1961 aged 88.
Daughter Christina May Cormack died 31st August 1980 aged 71 as the result of a car accident.
Daughter Nellie Cormack died 30th December 1980 aged 73.