Grave 20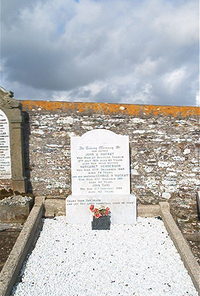 In loving memory of our father.
John A Mackay died at Roadside Smerlie 12th July 1939 aged 65.
Wife Margaret Henderson died 27th December 1960 aged 74.
Son George H Mackay died 31st December 1961 aged 40.
John Mackay (Ian) died 12th February 1966 aged 43.
Grant them thy peace and let their light perpetual shine on them.