Grave 298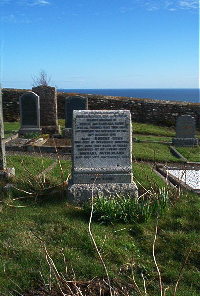 To the dear memory of Bertha Monica Eda and Robert beloved children of Robert and Barbara Gunn who all perished when their home at Dunbeath was destroyed by fire 20th of December 1943'
Robert Gunn died 29th June 1957 aged 57.
Inscribed by his loving wife.
Wife Barbara Sutherland died 14th September 1981.
Asleep in Jesus.