Grave 435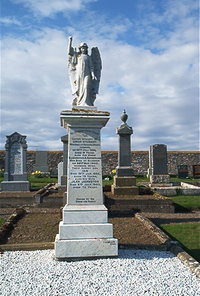 To memory ever dear.
In loving memory of.
Ewen Stewart died at Reisgil House Lybster 29th July 1923 aged 51.
Wife Elizabeth A B Sutherland died at Glasgow 30th May 1935 interred here.
Also.
Son Ian Stewart died 15th January 1985 aged 75.
Wife Jean Johnston died 2nd July 1983 aged 75.
Erected by his widow and family.