Grave 112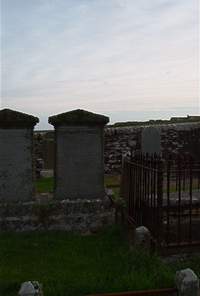 In memory of.
William Makay Elder of Roster native of Kildonan died 4th April 1843 aged 62.
He was Eminent for the wisdom which is with the lowly.
Wife Ann Mathieson native of Farr died 14th June 1858 aged 87.
And of Hugh, Catherine and John whos remains along with their parents rest here in hope.
The memory of the just is blessed.
Erected as a tribute of affection by the surviving members of the family.