Grave 153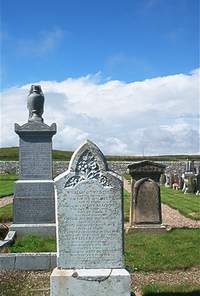 In loving memory of.
William McKenzie crofter of Roster died 14th October 1883 aged 77.
Wife Mary Mackay died 10th September 1880 aged 67.
Son Angus McKenzie died 25th April 1861 aged 21.
Son John McKenzie died 5th August 1871 aged 24.
Son Alexander McKenzie died at Callander 22nd January 1881 aged 25.
Also.
Son Charles G McKenzie died 25th May 1902 aged 63.
Wife Ann Bethune died 26th May 1902 aged 70.
Them also which sleep in Jesus will God bring with him.