Grave 166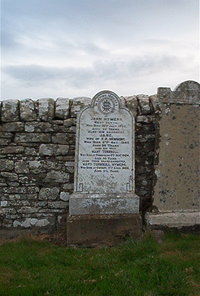 In loving memory of.
John Hymers of West Clyth died 18th July 1888 aged 62.
Daughter Jane Hymers died 6th October 1887 aged 35 wife of F R Hemming.
Wife Mary Turnbull died at Torrovaich 5th December 1904 aged 85.
Granddaughter Mary Turnbull Hymers died at Swiney 5th April 1909 aged 3.