Grave 170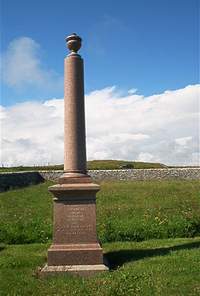 In memory of.
John Sinclair of Lingland born 9th January 1800 died 26th May 1876.
Wife Jessie Bain died 31st January 1894 aged 84.
Son Donald Sinclair born 10th April 1853 died 27th December 1880.
Son Alexander Sinclair born 10th January 1848 died 27th April 1894.
Son Magnus Sinclair died at Lingland 9th January 1922 aged 71.
Son George Sinclair farmer of Lingland died 4th June 1904 aged 66.
Daughter Jane Sinclair died at Lingland 12th May 1921 aged 86.