Grave 181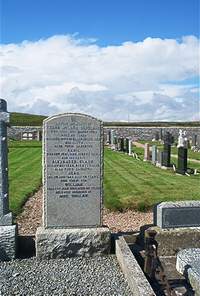 In loving memory of.
Frank Miller Sinclair died 21st March 1894 aged 33.
Daughter Annie Clark died 22nd April 1908 aged 24.
Husband Alexander Clark of Mid Clyth died 5th 1934 aged 77.
Daughter Jean Clark died 3rd June 1947 aged 58.
Son William Clark died 17th June 1966 aged 80 husband of Anne Sinclair.