Grave 210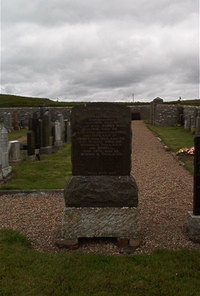 In loving memory of.
Alexander McLennan Station Master died 1919 aged 65.
Wife Agnes Ross died 1910 aged 56.
Daughter Agnes McLennan died 1906 aged 20.
Daughter Janet McLennan died 1925 aged 34 w of Alexander Sinclair interred in Texas USA.
Daughter Isabel McLennan died 1974 aged 88 interred in Texas USA.
Abide with me.