Grave 51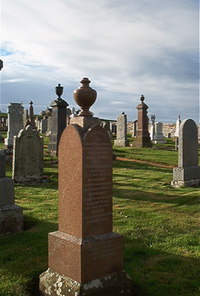 Erected by Christina McKay in loving memory of her parents.
John McKay of Newlands.
Wife Catherine Macbeath.
Daughter Margaret McKay died in Edinburgh November 1915 aged 70.
Daughter Catherine McKay died April 1922 aged 69.
Son George McKay died 29th April 1932 aged 82.
Daughter Christina McKay died 20th February 1939 aged 83.