Grave 55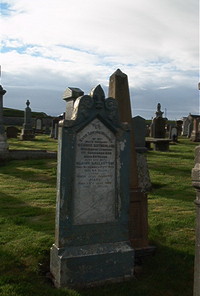 In everlasting memory of My dear husband.
George Sutherland died at Lybster 1st December 1932 aged 65.
Wife Marion Ballantyne died 20th November 1955 aged 84.
Daughter Mary Sutherland died 29th July 1986 aged 77.
Fear not for I have redeemed thee when thou passest through the waters I will be with thee.