Grave 62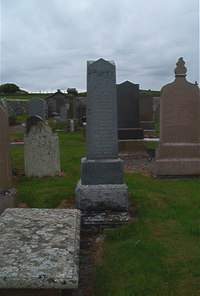 In loving memory of.
Robert Sutherland died at Bridge End West Clyth 28th February 1890 aged 74.
Wife Margaret Sutherland died at Aberdeen 7th January 1913 aged 81.
Daughter Jessie Sutherland (a benefactres to this cemetery) died at Aberdeen 15th October 1943 aged 83 wife of Henry George Murray.
J. F. 11-5-36 London.