Grave 85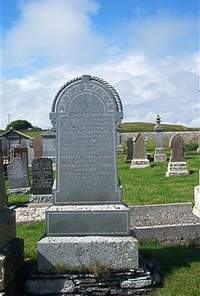 In memory of.
John Bremner fisherman of Whaligoe died 12th June 1872 aged 85.
Wife Margaret Forbes died 1st March 1881 aged 94.
Daughter Ann Bremner died 10th May 1873 aged 54.
Daughter Margaret Bremner died 25th August 1893 aged 75.
Daughter Helen Bremner died 2nd October 1893 aged 81.
They all died at Ulbster and are burried here.