Grave 99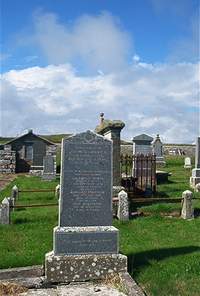 In memory of.
John G Munro FC Elder of Lybster died 6th August 1892 aged 73.
Erected by his brother officebearers and other friends.
Also.
Brother Donald Munro died 23rd August 1893 aged 67.
Wife Margaret Henderson died 27th June 1906 aged 61.
Son John Macdonald Munro died 1st March 1901 aged 16.
The memory of the just is blessed.