Grave 127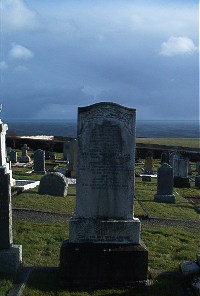 In memoriam.
Jessie Miller died 12th July 1936 aged 75.
Husband Keneth McIvor of Knockinnon Dunbeath died 28th August 1943 aged 89.
Also.
George Dunnet Bain of Lupin Cottage Latheronwheel died 21st December 1949 aged 70.
Wife Jessie Miller died 27th January 1950 aged 63.
Until the day break and the shadows flee away.