Grave 133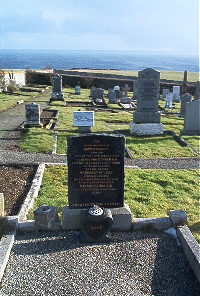 In loving memory of.
James Baikie Lybster died 23rd October 1949 aged 68.
Son Donald Baikie RN died 16th June 1942 aged 20 interred at Dover.
Mother Margaret McLeod of Smerlie Lybster died 11th November 1936 aged 82.
Wife Margaret Sinclair died 22nd December 1965 aged 84.
At rest.
Erected by the family.