Grave 153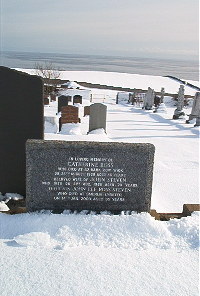 In loving memory of.
George Cunningham of Knockglass Dunbeath died 26th May 1958 aged 88.
Son Private Donald G Cunningham died of wounds in France 21st October 1916 aged 19.
Son Sergeant Robert Cunningham RAF lost off Fowey 1st July 1942 aged 31.
Wife Johanna Mackenzie died 1st june 1961 aged 87.