Grave 16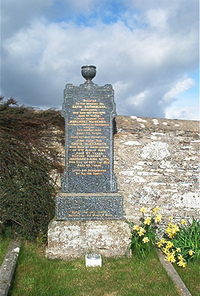 Sacred to the memory of.
David Sutherland of Bulreanrob died 10th December 1930 aged 61.
Wife Margaret Mackenzie died at Bulreanrob Lybster 15th August 1935 aged 75.
Gone but not forgotten.
Also.
Son David Alexander Sutherland died at Bulreanrob 2nd August 1988 aged 87.
Wife Margaret Ann Keith died 29th February 1992 aged 86.
Loved and remembered by all the family.