Grave 183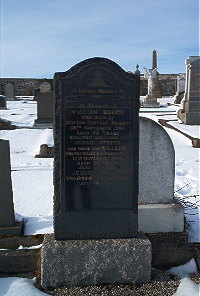 In loving memory of.
William Budge died at Newton Cottage Swiney 28th September 1958 aged 74.
Son William Budge killed in action in Italy 13th November 1943 aged 20.
Wife Jessie Steven died 4th October 1968 aged 84.
To live in the hearts of those we love is not to die.