Grave 24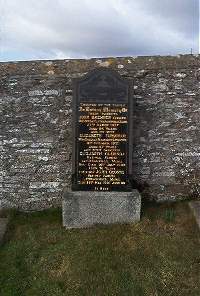 Erected by the family in loving memory of their parents.
John Bremner farmer died at Latheronwheel Mains 27th March 1957 aged 84.
Wife Elizabeth Farquhar died at Remeggy Lybster 4th October 1931 aged 57.
Daughter Elizabeth Clarinda Bremner died 21st July 1983 aged 78.
Son John George Bremner died 23rd May 1997 aged 88.
At rest.