Grave 257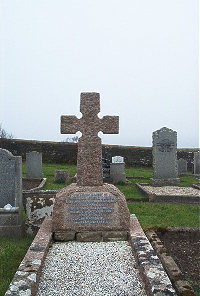 In loving memory of.
Roderick Hugh Archdale Mackenzie Leutenant Seaforth Highlanders born 17th November 1920 died 22nd May 1942 of wounds recieved on active service son of Sir Duncan Mackenzie KCIE and Lady Mackenzie.
They shall not grow old as we that are left grow old. Age shall not weary them nor the years condemn. At the going down of the sun and in the morning we will remember them.