Grave 34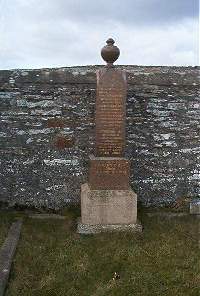 In loving memory of.
Adam Gunn mason Braghungie died 22nd September 1932 aged 61.
Son Adam McKay Gunn GPO engineer died as a result of accident on duty for his King and country in County Durham 14th June 1940 aged 21.
Wife Catherine Ann McDonald died at Smerral Latheron 29th October 1959 aged 78.
Daughter Catherine Ann Gunn died 31st December 1981.
Thy will be done.