Grave 42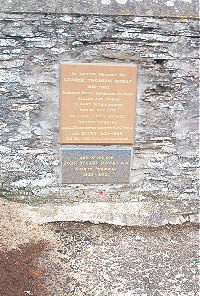 In loving memory of.
George Thompson Mowat 1891 to 1962 surgeon Royal Infirmary Glasgow healer and friend to many in this parish son of the late Mr and Mrs John Mowat draper Lybster.
Daughter Jan Mowat 1925 to 1994.
Daughter Betsie Mowat 1930 to 1995.
Son John Stewart Mowat QC Sherif Principle 1923 to 2001.