Grave 495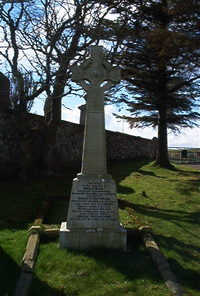 Sacred to the memory of.
Donald Miller of Janetstown Latheronwheel died 9th June 1923 aged 66.
Wife Elizabeth Sutherland died 22nd July 1910 aged 53.
Son Donald Miller wireless officer SS Mirani died at Rabaul New Guinea 19th September 1929 burried at sea.
Daughter Joan Sutherland Page 16th May 1983 aged 84.