Grave 517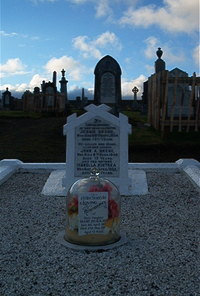 In loving memory of our dear daughter.
Jessie Skene died 28th September 1924 aged 15.
He called her home.
Father John A Skene died 8th December 1949 aged 73.
Mother Isabella Kintrea died 9th April 1952 aged 73.
In affectionate and loving remembrance of their daughter.
Sister Mary Skene (Mackay) born 4th April 1904 died 27th May 1996 aged 92.