Grave 53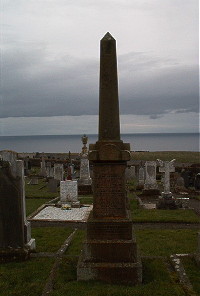 Erected in loving memory of.
Jane Campbell died 1st December 1929 aged 67.
Son Donald Campbell 1st Canadian Pioneers killed in action on the Somme 26th September 1916 aged 24.
Daughter Mary Ann Campbell died at Wickchester 2nd May 1929 aged 31.
Son Temple Frederick Campbell died 30th January 1934 aged 48.
Husband George A Sinclair of Balnatink Dunbeath died 8th March 1944 aged 79.
Erected by the husband and family.