Grave 530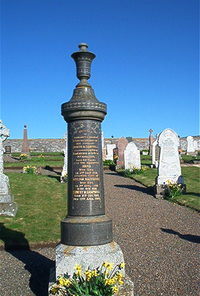 Erected by Margaret B Mackay in loving memory of her husband.
Joseph M Campbell gamekeeper of Forse died 9th April 1910 aged 42.
Son Ernest M Campbell born 8th October 1907 died 13th April 1993.
Also.
Daughter Anna Campbell died 5th December 1981.
Husband William Mackenzie died 3rd April 1982.