Grave 89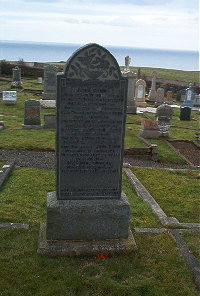 In loving memory of.
John Gunn died at Cairnroich 4th February 1934 aged 19.
Brother Lt David Gunn, Royal Engineers killed in action at Florence Italy 28th July 1944 aged 25.
Brother William S Gunn 53 RECCE Regiment killed in action at Brussels 7th September 1944 aged 27.
Father John Gunn died at Gairnroich 20th September 1974 aged 89.
Mother Georgina Sinclair died at Gairnroich 25th October 1976 aged 87.
In the morning and at the going down of the sun they shall be remembered.