Grave 115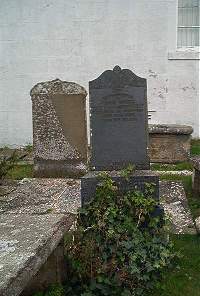 In loving memory of.
Jane Gunn of Houstry died 19th January 1907 aged 56 wife of Alexander McLeod.
Erected by her husband and daughter.
Blessed are the dead which die in the Lord from henceforth ye sayeth the spirit that they may rest from their labours and their works will follow them.