Grave 12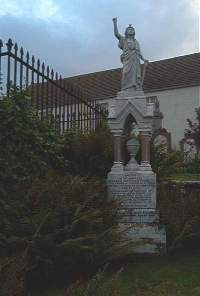 Sacred to the memory of.
William Swanson Mackay, parish teacher at Latheron for 38 years, died at Thurso 7th September 1892 aged 63.
The distinguished positions held by his pupils both in this country and the colonies testify to his ability as a teacher and this monument has been erected as a tribute of their respect and esteem for him.
Though dead yet speaketh.
Wife Mary Chishoim died 3rd October 1913 aged 82.