Grave 141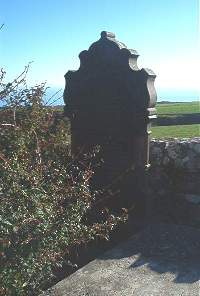 In memory of.
Alexander Mowat, banker of Lybster, born 21st November 1809 died 18th January 1901.
Wife Janet Macalister born 14th Febuary 1817 died 13th November 1908.
Archibald Kenneth Mowat born 7th June 1890 died 18th August 1890 son of Robert Mowat and Ellen Mowat.
Granddaughter Janet Macalister Brown born 30th November 1887 died 2nd September 1969 wife of Thomas Beaumont.