Grave 145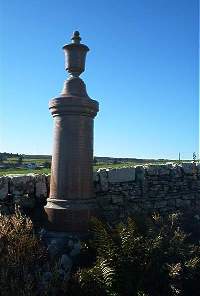 Erected by C H Macgregor of Melbourn Cottage Latheronwheel in memory of his father.
Donald Macgregor died 21st July 1890 aged 85.
Wife Isabella Taylor died 4th April 1892 aged 82.
Son C H Macgregor died 16th December 1901 aged 63.
But O for the touch of a branched hand.
And the sound of a voice that is still.
Son Alexander Macgregor died 17 March 1839 aged 9.
Daughter Annie died 10th April 1847 aged 9.
Son John Macgregor died 24th July 1887 aged 53.