Grave 149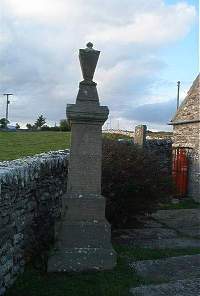 In loving memory of.
George Campbell, shoemaker of Latheronwheel, died 31st May 1916 aged 76.
Wife Helen Campbell died 21st Febuary 1924 aged 80.
Son Peter Campbell of Edinburgh killed in France 9th April 1917 aged 38.
Son George Campbell, gardener of Shadow Lawn New Jersey USA, died of wounds in France 1st September 1917 aged 33.
Sons William and James Alexander died in infancy.
Daughter Catherine Campbell died at Bulruddery 23rd September 1896 aged 34.
Daughter Williamina died in infancy.