Grave 170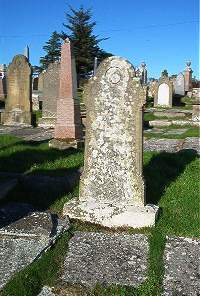 Donald Cumming, elder in the Free Church Latheron tenant of Rangag, died 11th October 1851 aged 73.
Wife Christina Sutherland died 14th June 1869 aged 80.
Children Magnus, Mary and Jane died in infancy.
Son Magnus Cumming died June 1889 aged 14.
Daughter Elizabeth Cumming died 22nd March 1886 aged 74.
Daughter Johan Cumming died 25th October 1906 aged 90.