Grave 175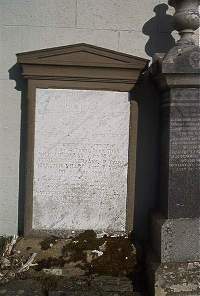 Erected in loving memory of.
John Miller died at Balnatink Dunbeath October 1883 aged 65.
Wife Isabella Gunn died at Balnatink Dunbeath March 1884 aged 67.
Also:
Grandchildren died at Forse April 1877, William Miller aged 14, Benjamin Miller aged 9, Dolina Miller aged 7.
Thy will be done.
Father William M Miller died at Balantink 29th January 1900 aged 56.
Mother Charlotte Gunn died at Balantink 13th May 1916 aged 82.
To memory ever dear.