Grave 18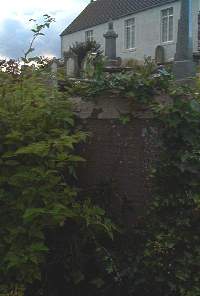 In loving memory of the children of.
William Morrison saddler of Lybster died 23rd April 1898 aged 59.
Wife Margaret Dunnet died 22nd May 1890 aged 52.
Daughter Helen died 4th September 1875 aged 9.
Son William died 9th September 1875 in infancy.
Daughter Catherine died 25th April 1877 aged 4.
Son George Dunnet died 21st March 1884 aged 13.
Daughter Mary McBeath died 26th April 1894 aged 31.