Grave 188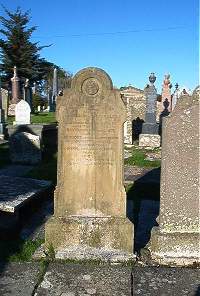 In loving memory of.
John Dunbar died at Forse 14th December 1880 aged 80.
Wife Hellen Sutherland died 23rd March 1899 aged 80.
Son David Dunbar died 2nd March 1877 aged 28.
Also.
Daughter Marjory Dunbar interred here 31st October 1877 aged 31 wife of J Sutherland.
Son John Sutherland died 8th July 1890 aged 34.
Daughter Isbell Sutherland died 2nd Febuary 1914 aged 73 wife of W Templeton.