Grave 198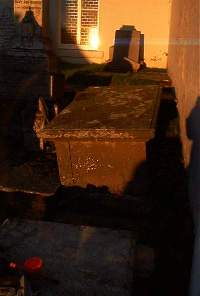 Erected to the memory of.
John Mackay, tenant of Rumster, died 1st October 1837 aged 84.
Wife Christian Campbell died 16th January 1825 aged 54.
Helen Mackay died 7th August 1840 aged 42.
William Mackay died 13th December 1840 aged 34.
William Mackay died 14th January 1872 aged 23 son of Donald Mackay of Latheron.
Blessed are the pure in heart for they shall see God.