Grave 204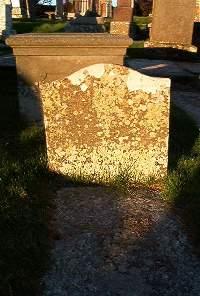 In hopes of a glorious resurection here lies the body of.
Peter Cormack elder, catechist in this parish, died 1817 64.
Blessed are the dead who die in the Lord for they rest from their labours and their works do follow them.
Here also in the same bed rest the remains of the late eminent Christian.
James Sutherland of Houstry died 1st August 1840 aged 95.