Grave 210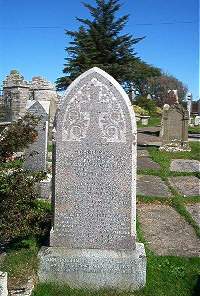 In loving memory of.
Murdoch Ross, miller of Auld a Chliabhan, died at Clasha Chraggan 17th April 1864 aged 69.
John 3.2..
Also in memory of.
Wife Christian Mackay died at Free Church Manse Dunbeath 18th November 1881 aged 80.
Son Rev Charles Gordon Ross, minister of Dunbeath first of the Free Church of Scotland and thereafter the United Free Church of Scotland from 1878 till died 5th June 1924 aged 83.
Also.
Ann Polson died 20th June 1915 aged 43.
Husband Alexander Lee Ross died at Gruives Shebster 9th June 1963 aged 87.