Grave 219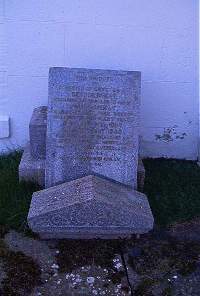 This tribute of affection is erected by George McKay in memory of his beloved father.
James McKay elder of the Free Church at Lybster born 26th May 1800 died 2nd Febuary 1880.
The righteous shall be had in everlasting remembrance.
Wife Margaret Sutherland died aged 84,
Son Murdoch McKay died aged 66.