Grave 23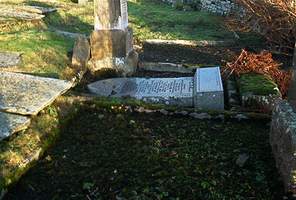 Benjamin Taylor of Aughingoul Latheronwheel died 8th November 1887 aged 51.
Son William Taylor drowned at Assynt on 1st December 1904 aged 25.
Wife Johan Grant died at Dunbeath on 15th Febuary 1924 aged 82 2nd husband R Mackay.
Daughter Johan Taylor died 17th Febuary 1914 aged 27.
Daughter Margaret Taylor died in Australia on 18th November 1916 aged 38 wife of A Mckay.