Grave 248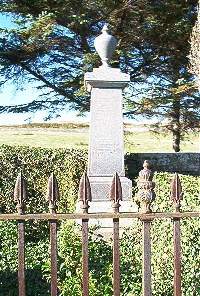 In memory of.
David Ferguson MA 30 years a minister of the Free Church Westerdale and Halsary born 20th November 1815 Died 25th December 1887.
The memory of the just is blessed.
Wife Anne Gunn born at Dale Halkirk 13th July 1815 died at Thurso 4th August 1901.
He giveth his beloved sleep.