Grave 270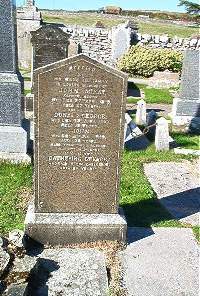 Erected by his widow and family in loving memory of.
John McKay, farmer of Achow died 27th April 1899 aged 57.
Son Donald George McKay died 23rd April 1893 aged 19.
Son John McKay died 3rd June 1899 aged 29.
Two children died in infancy.
Wife Catherine Levach died 18th November 1906 aged 68.