Grave 287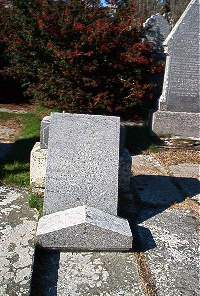 Erected by Hector Sinclair Roster in loving memory of his sons.
Son Sinclair Clark died 24th June 1910 aged 33.
Brother Angus Sinclair died 2nd May 1898 aged 17.
Brothers David and Hector died in infancy.
Father Hector Sinclair of Roster died 20th March 1921 aged 72.
Mother Marjory Clark died 31st December 1945 aged 86.