Grave 293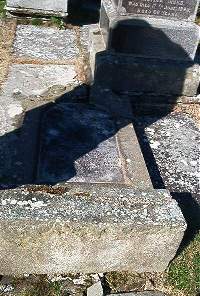 Erected 1873.
Affectionate remembrance of.
William Sutherland, merchant of Manchester, died at Ploverhill 7th December 1871 aged 64 son of William Sutherland of Badharigo Swiney.
Mother Janet Henderson died 11th December 1848 aged 79.
The righteous shall be everlasting.
Remembrance in memory of.
Mary Ann McKay died at Ploverhill 6th May 1920 aged 73.
Private Edward Robert Keith died of wounds recieved in action 1st August 1917 26.