Grave 319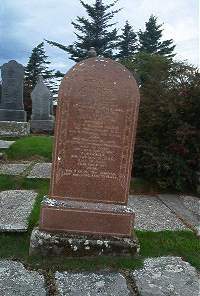 In loving memory of.
John McGregor, farmer of Bareryrie, died 4th April 1892 aged 70.
Wife Catherine Sutherland died 24th December 1910 aged 85.
Daughter Margaret McGregor died at Dunedin New Zealand 8th August 1910 aged 52 wife of William Fraser.
Daughter Jean McGreggor died at Royal Infirmary Edinburgh 20th June 1920 aged 59.
Eldest son Alexander McGreggor died 12th May 1929 aged 78.
Son John McGreggor died in New Zealand 23rd November 1936 aged 77.