Grave 330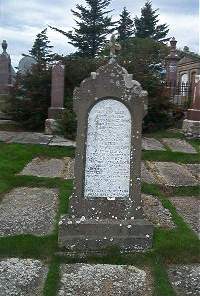 Erected 1889.
In memory of.
John Sinclair, joiner of Lybster, died 21st September 1888 aged 79.
Son Daniel Sinclair died 27th April 1886 aged 50.
Son Peter died 12th June 1857 aged 4.
Daughter Georgina died 1st April 1849 aged 3.
Wife Catherine Sutherland died 8th January 1900 aged 87.
They that sow in tears shall reap in joy.